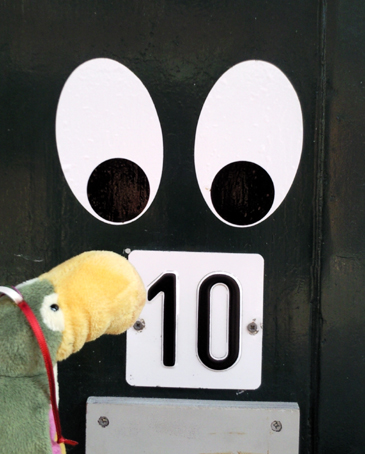 At several places troughout the city, I saw eyes! Eyes on walls, boxes, poles... Everywhere! If I have the opportunity, I'll post some more.
Nice one! Some guy with a bowlerhat (or so it seems). In a jazzy kind of way... Or is it more Michael Jackson? >shivers<
And a funny pic of me and an egg. Easter!!!