Spring is in the air! That is what this nice dandelion must have felt when it came up through the cracks in the pavement. Few more days and it will bloom.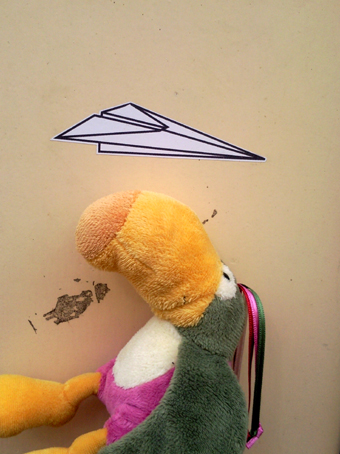 Wooow! Paper airplane... Hmmm!
Intrigueing guy... Wonder why his head is on walls all over our town...
OOH! I really love this small angel! Or is it a devil?
Briljant!!!