Today we had a quiet day. Relaxing between the flowers and taking a walk around the countryside. Hmmm...
I found a few things I like though. Like this nice old roadsign.
Bird meets bird. Funny home-made wobbly-thingie.
'Peeeeeeeep!'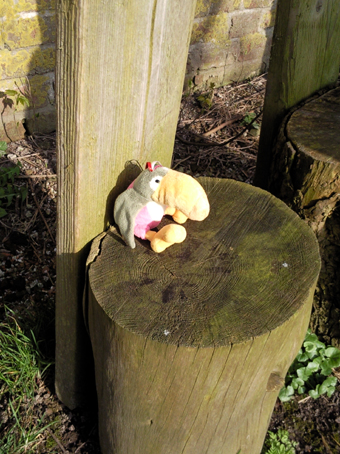 In the afternoon we found a couple of wooden chairs behind a medieval church. Lovely seat in the sun.
And here is some resistant flora again, slowly working it's way through the stone. For more pics of our trip, visit
Sullivan's Blog
.