Hmmm... No comment.
Here you see a picture of a very good tasting beer! It isn't called 'The best beer in the world' for nothing. And beer that gives you visions of pink elephants must be great!!! [-D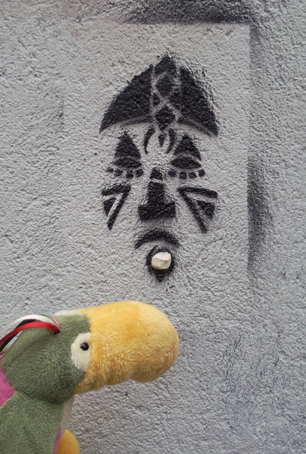 This mask defenitely has something sticking to it...
When I see a pic like this, I'm glad birds have beaks.
No teeth that is! Funny way to advertise though.
Slightly intimidating. Probably a pic to make us aware of the child-soldier problem...