More strange stuff today. There are so many good things to see when you start looking around!
Like this one. A sticker with a kids wobbly thing, the text saying 'Fishliveroil' (for the site www.levertraan.com - a site reviewing all kinds of things).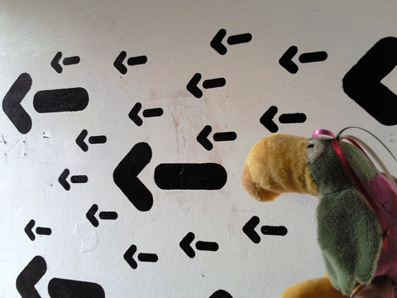 And the last pic in the arrows section. I found out where they were pointing to! It happened to be a trail leading to a students fraternity. Not for birds like me... But a fun way to make people curious!
This little bird (is it a pigeon?) was one of many. They were all over the place. Bringing peace? Or just having fun. :)
This giant bird I found on a large industrial and business area where my owner had a meeting. In some way I like it... Reminds me of art that was all over the place on buildings made from the sixties onward. It makes an impression anyway.
And than this roadsign. Lovely! Pointing to... uhm... 'c'? Or has c to go that way? Or what?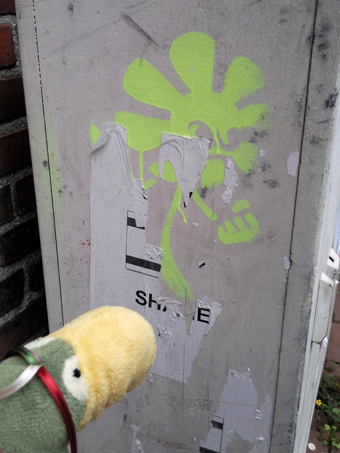 And last but not least, an angry flower! No idea why it is there or what it is for. But I like it!!!